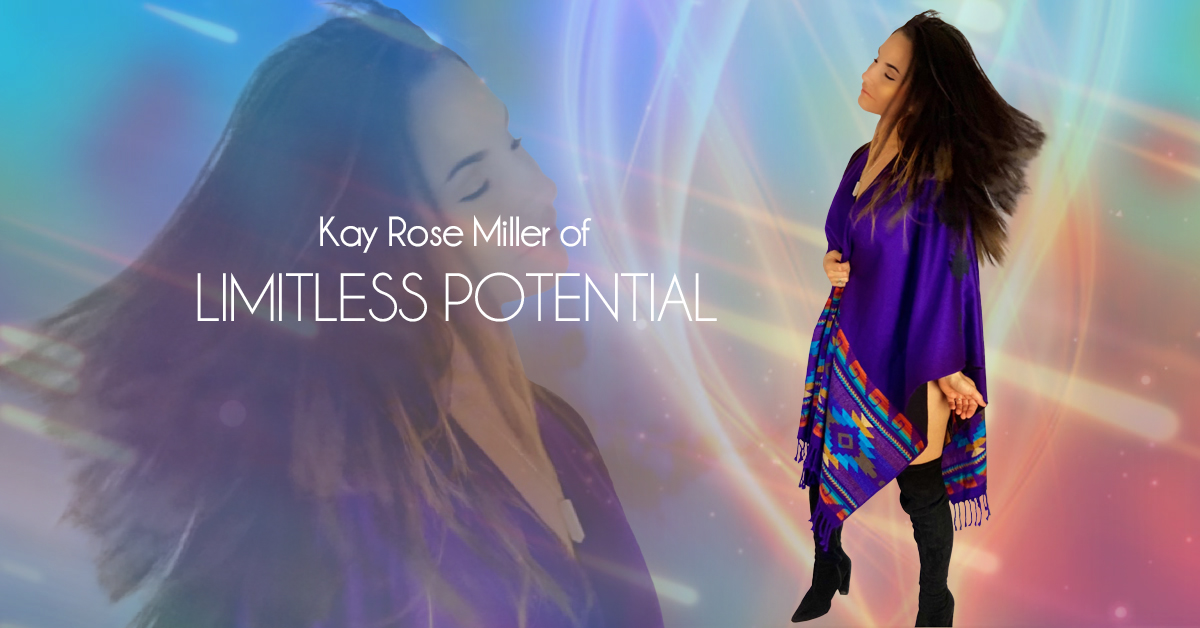 Like many who are led to Southwest Institute of Healing Arts, Kay Rose Miller was focused on fulfilling her purpose in life and determined to find a career she felt passionately about. "I was led to SWIHA after I meditated and used my pendulum to clear my mind of whether or not I wanted to enroll in classes at a local university for my Bachelor in psychology," she tells us, "I found that was not what I wanted to do anymore."
Kay Rose realized she was feeling a tug to do something holistic & to be of service to others and enrolled in the online Integrative Healing Arts Practitioner diploma program. Despite not being on campus, Kay Rose found a sense of community with her classmates by connecting virtually.
"The more that I connected with my instructors and classmates via Zoom, Yellowdig, or in the discussion posts, the lighter and happier I began to feel," Kay Rose expresses, "Just being able to connect with like-minded individuals with shared interests was a game-changer for me. I was able to use my love language of speaking to express, share and exchange wisdom with everyone that I crossed paths with."
While her time at SWIHA yielded overwhelmingly positive change, it was not always an easy journey. One moment in particular that stands out to Kay Rose happened in her Thanatology (Death, Dying and Hospice) class: "I was assigned to go inward and recall a time that I experienced grief within myself or in someone close to me, and I relived my father's death," she continues, " I was depressed and grieving all over again, for a few days on end. I thought that I was going to slip into a pit of misery and turmoil. After a few days, I finally decided to do something that felt good and brought me joy so I meditated and did some fire spinning with my lotus fans. Being able to balance ourselves out when we do shadow work is very crucial to being able to keep ourselves balanced."
"Having to take a class and relive my father's death only to realize that it was designed for me to find peace and comfort through the inevitable and unchangeable fact that he was gone," she recalls, "I was able to feel the excitement around connecting with his spirit in a new way. This path was meant to be because without it I would still be holding on to the denial and not letting go of being able to see and connect with him only in the physical realm."
Kay Rose explains that she feels as though she has significantly evolved and has taken her expertise at navigating emotionally difficult situations and translates it into holding space for her clients through her business, Limitless Potential. She offers her clients spiritual life coaching, hypnotherapy sessions, and divine femininity practices. Kay Rose is also working on a monthly membership that completes the mind-body-spirit connection by viewing fitness through the lens of divinity.
She tells us, "I powerfully impact my clients by exceeding their expectations through guiding them to heal themselves in ways that will be everlasting. All of the skills I learned at SWIHA support my work because without them I would not have created a professional website or have a clear understanding on how to market my brand through social media."
She feels as though she has found a career in total alignment with her soul's path, and that her decision to come to SWIHA was divinely guided: "I choose to only vibrate love and cast out all dark and negative energies before I even allow myself to let my thoughts flow to negativity."