Life coach, Hypnotherapist, and YouTuber Dulce Zambrano would like you to know that you don't have to give up your sense of self and personal preferences to find success!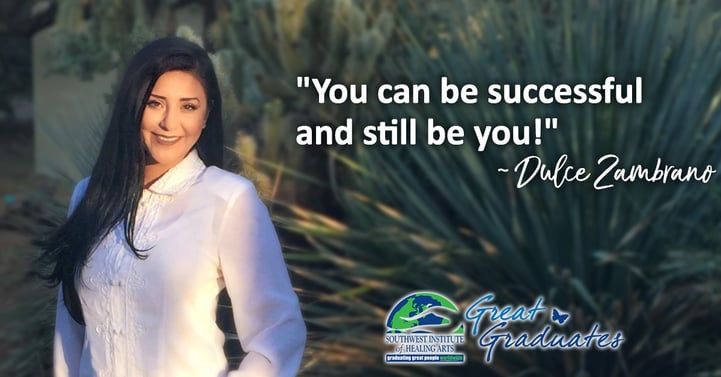 As a coach who often finds herself working with clients who are already on the path to achievement—particularly female entrepreneurs and leaders who want more mindfulness and balance in their lives—Dulce has noticed that this is a common fear. "What these successful people are often most afraid of is losing the little personality quirks that make them individuals; they're afraid they have to become Tibetan monks to find balance, which simply isn't true," Dulce says. "You can be successful and still be you! It's a matter of recognizing that everywhere is a safe space. Just show up and do your thang, boo!"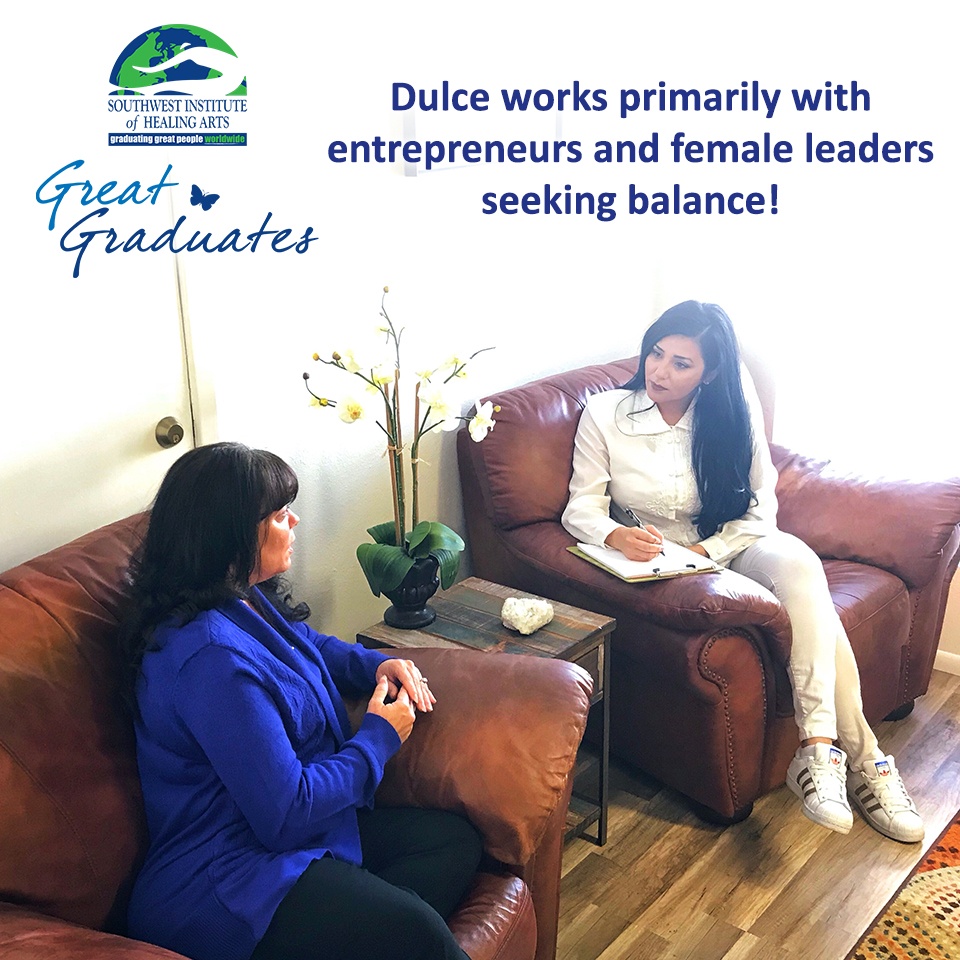 In order to help her clients get clear on the value of their individuality, Dulce likes to use a popular Life Coaching tool called the Wheel of Balance. Through the Wheel, a client visually ranks their level of satisfaction in the various areas of their life; this provides them with an understanding of the gap between their current reality and their desired reality by highlighting areas the client has made a priority in their lives and areas that need more attention in order for them to reach a deeper level of fulfilment and satisfaction.
"I find that a lot of times, clients have developed one part of their lives so well while having sacrificed the other parts of their lives to make that happen," Dulce says. "The Wheel helps illustrate other areas of their lives that they're interested in developing and that are valuable to them… areas which they may not have even noticed before!"
Another great tool Dulce has developed is her YouTube channel, Dulce Zo. Speaking about why she started creating videos around mindfulness and efficiently processing emotions, Dulce says, "I was motivated to get this started to share the conversation with more people. I realized a lot of people are uncomfortable having that conversation face-to-face. Through my channel, they can get the tools they need in the comfort of their own home!"
One of Dulce's most well-loved videos (and her own personal favorite!) is called "Level Up By Improving Your Relationship With Yourself." In this video, Dulce talks about how the way we are treated by others is largely dictated by how we treat ourselves. According to Dulce, living in a loving, flourishing, supportive environment largely starts with our own self-talk and our relationship to ourselves. "Be conscious," Dulce instructs with warmth in one clip. "We really forget how powerful we are!"
Dulce believes that we find our greatest success in life once we clarify our personal values; doing so helps us to recognize what our priorities are and allows us to be present where we are, when we are. Her ultimate goal? "Help people wake up to the power within themselves and the peace and comfort that comes from remembering we are truly protected and divinely directed as we move through life!"
Dulce says that once we let go of fear and step into faith, we can connect to our calling to life. "It's not all energetic shift," she confides. "We must also be diligent in our practices and strategies, and feel the fire needed to make the moves that are going to take you to the next level." She goes on to further explain: "I know I am in alignment with my purpose, and it makes me so happy to support my clients as they break through blocks and embody their fabulous authentic selves. It's all in helping people recognize that it's the little shifts—the little things—that make a difference!"