Mitch Rustad's journey to becoming a Life Coach was a natural evolution of his passion for personal development and transformation. After a profound experience helping a close friend navigate a severe life crisis, he was inspired to take his interest a step further and pursue an education at Southwest Institute of Healing Arts.
"I thought it was time to get some formal training and put my personal passions and communications skills to work," Mitch explains, "I loved the idea of helping others break negative patterns and 'get out of their own way.' I now use that phrase on my business cards and that sums up what the work is all about."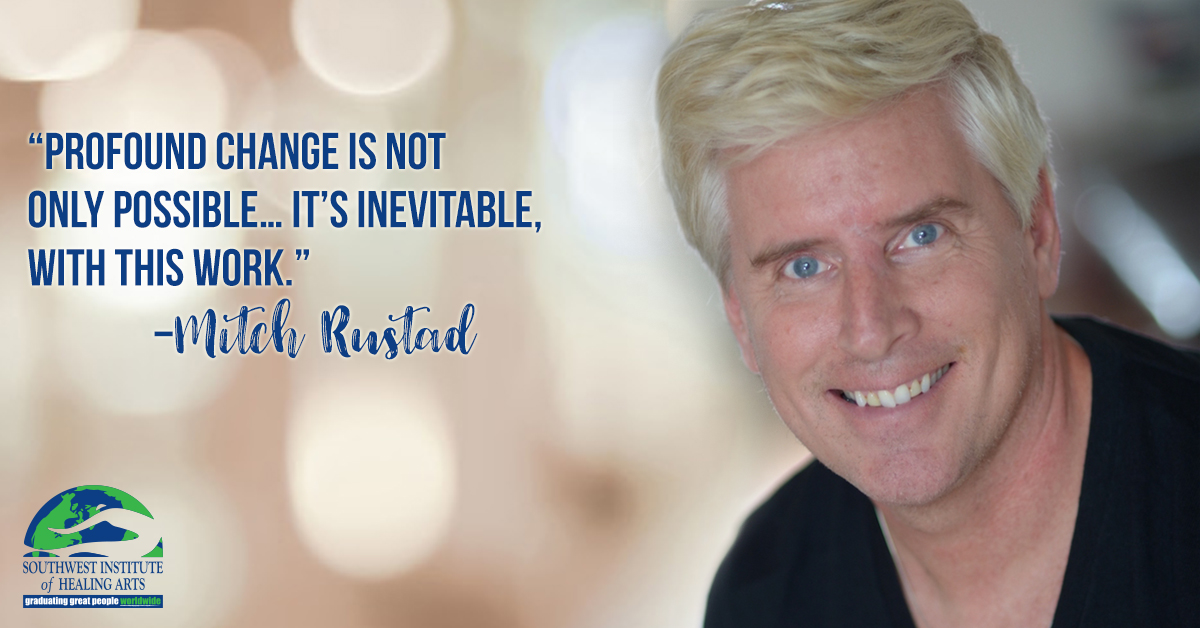 Mitch has served clients from all walks of life and has observed that everyone's blocks, or what keeps them stuck, are similar: "It doesn't matter if you're single, married, widowed, straight, gay or younger or older. We're all the same, and we all ultimately want to experience the same things - happiness, harmony, love and abundance. "
His favorite way to start a meaningful dialogue in his sessions is through the use of the "More or Less" tool, where clients list things they'd like more of in their life and things they'd like less of and identify the connection between the two.
"It's super simple for even skeptical people to grasp and dive into," he says, "and it makes the road going forward much clearer. In my experience, often people are initially intimidated or skeptical, and this helps them drop their guard and start talking about their life and goals. It immediately opens doors that have been closed for people who never gave themselves permission to dream outside the box."
Mitch shares this story with us: "I coached a close friend through a personal and professional impasse, which was the most challenging experience I've ever had. Despite severe negative blocks and procrastination, we ended up making tremendous progress and profound transformations. It's because of this experience I know that almost anything is possible and no situation is hopeless if someone's willing to open up to positive change."
Life Coaching hasn't just advanced Mitch professionally; it's also helped him on a deeply personal level. He says he comes away from every session with a client feeling like he's benefited from the experience as well.
"It's really helped me focus and create real-world changes in myself and others I've worked with and to believe profound change is not only possible, it's inevitable, with this work," he tells us, "if you're inspired or intrigued by the idea of Life Coaching, take an introductory class. Do it first and foremost for yourself, because the courses at SWIHA are as much about your own personal growth as about the skills you learn. Open up to the possibilities, have fun, and see where it leads you — to surprising places, I'm willing to bet!"