"We all have secrets we keep locked away from the rest of the world. Friendships we pretend. Relationships we hide. Worst of all is the love we never let show; the most dangerous secret a person can bury are those we keep from ourselves." - Kevin McCarty
Candice Lee, a graduate from the Integrative Healing Arts Practitioner program, at the age of 25, finally began to listen to the parts of herself she could no longer ignore. The parts of herself she had kept locked away, she finally dealt with. Her journey at SWIHA gave her the keys so that she could unlock those doors and finally make a change in her own life and the lives of others.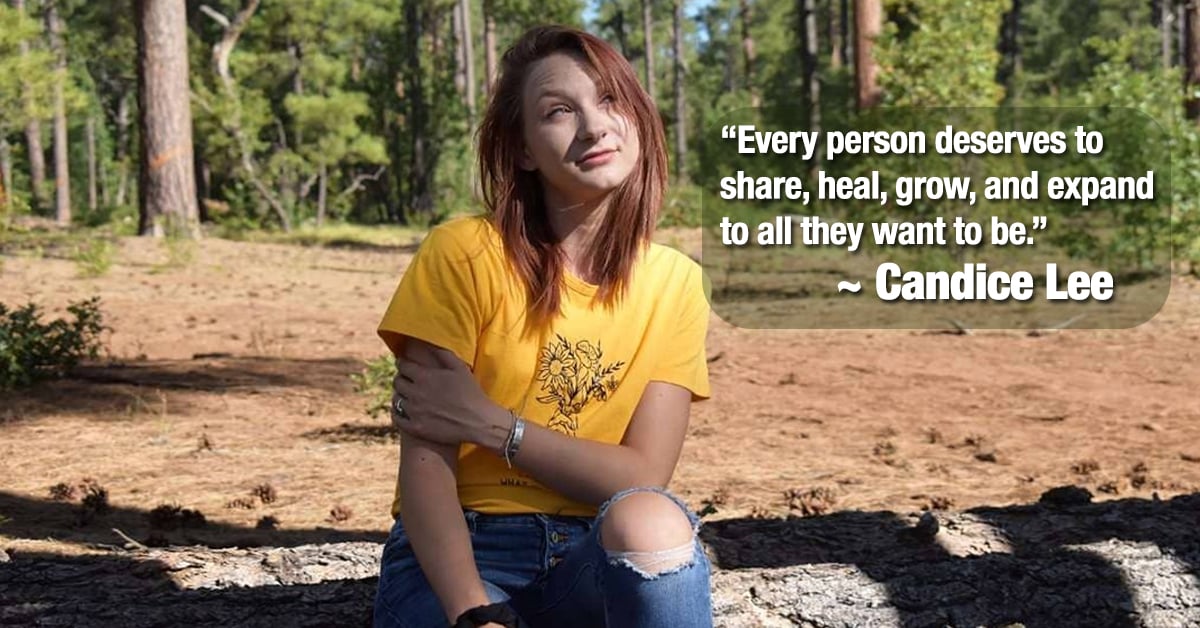 "My life was riddled with illusions and codependency addictions and traumas. I always loved to escape. I finally allowed and started my spiritual journey at 25 and with that; I grasped all I could on my own. I remember sitting at work bored out of my mind researching when I thought in my mind 'there has to be a school that implements stuff like to put out into the world as a business or something, there is no way this is just not being taught.' The next day I started seeing ads for SWIHA and KC Miller's voice and face everywhere. At this point, I was intrigued but laughed it off, but the call got louder and louder." She continues, "I eventually planned to view the school since it got to the point where I could no longer ignore it. The day I went into SWIHA I also happened to receive money that I was not expecting. At the time of my tour, I was told that evening they were starting a new round of the life coaching program and I could sit in and see if this was something I was interested in. After 30 seconds of being in that school, I already knew this place was going to change my life."
Candice expressed that after walking into SWIHA that first night, she was so intrigued, and the stars began to become aligned. She explains that the whole experience was based on her intuition. When choosing her program, specialties, and the classes she took, she was very grateful that it all laid out how it did and how it led her to start her private practice. "My defining moment was seeing how tapped in I am with the universe, I knew I was on the right path at 25 when I allowed myself to experience what my soul had been screaming for me to do for so long. Even though I didn't start school until after that, it was all the signs and synchronicities that led to finding SWIHA and the journey that followed once starting."
"I have grown so much at SWIHA, it caused people to show true colors, my social media accounts have flourished because of it as well. I have been able to step into self-employment and creating that foundation while in school (working for Lyft) which taught me self-discipline and understanding to push me into my practice and what I have built surrounding that. I have let go of many addictions and have tapped back into parts of me that I locked away. It gave me a chance to put the pieces together for myself and for that I am forever grateful. It has also changed how I am as a parent and how I show up for myself, my peers, and in the world."
Present-day, Candice is continuing her studies at SWIHA and is enrolled in the AOS Mind-Body Transformational Psychology Degree Program. Candice is a big believer that we never stop learning, education is forever, and the continuation of her education is very important to her. With continuing her education, she can implement more of what she is learning into her practice, and see how it positively affects her daughter, who implements her own spirituality that guides her in many ways. Candice has had her private practice, Miss Candice Lee, for a little over a year now, having started in January of 2020, unknowing of what was about to unfold in the coming months.
"Even with the pandemic, there was no stopping me from making this vision a reality. Though my clientele was scarce, there were still people who needed guidance and understanding during such a hard time. I made it a point to guide who came to my social media pages and pushed out what the universe called me to say and post and teach. I remember when I signed up for school I had a heart-to-heart with the universe stating 'if I am to do this, I need guidance on who I am supposed to help.' Candice continues, "The next day I woke up with 300 friend requests, this went on hourly, daily, weekly until I reached my max capacity on Facebook. It was then that I realized these people were sent to me in some way shape or form. I started my own practice because I knew that it was something I always wanted and working under someone wasn't an option in my life anymore."
Candice offers services such as Intuitive Guidance Coaching, Hypnotherapy, and Transformational Reiki. She continues to extend more services as she continues her education at SWIHA. Her vision is to guide people to step fully into their power, embrace their voice, and step into their journey. "The skills I learned at SWIHA have been so life-changing for my clients and an honor to be a part of it all.
Candice asserts that her favorite classes at SWIHA were all Shamanic Reiki and Hypnotherapy classes she took during her program. There were also many instructors that touched her life, including Linda Bennet, Brad, Larry, KC Miller, and Jen. Candice enjoyed her time so much at SWIHA that she has referred several of her friends to become students. Candice touched on how fun it is to see her friends start their own path at SWIHA.
"The greatest lesson I learned was that everyone has a story, everyone has an experience, everyone has a journey, and each and every person deserves to share, heal, grow, and expand to all they want to be."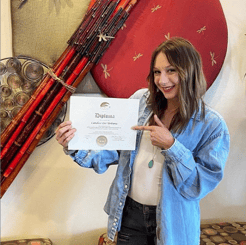 Connect with Candice Lee: