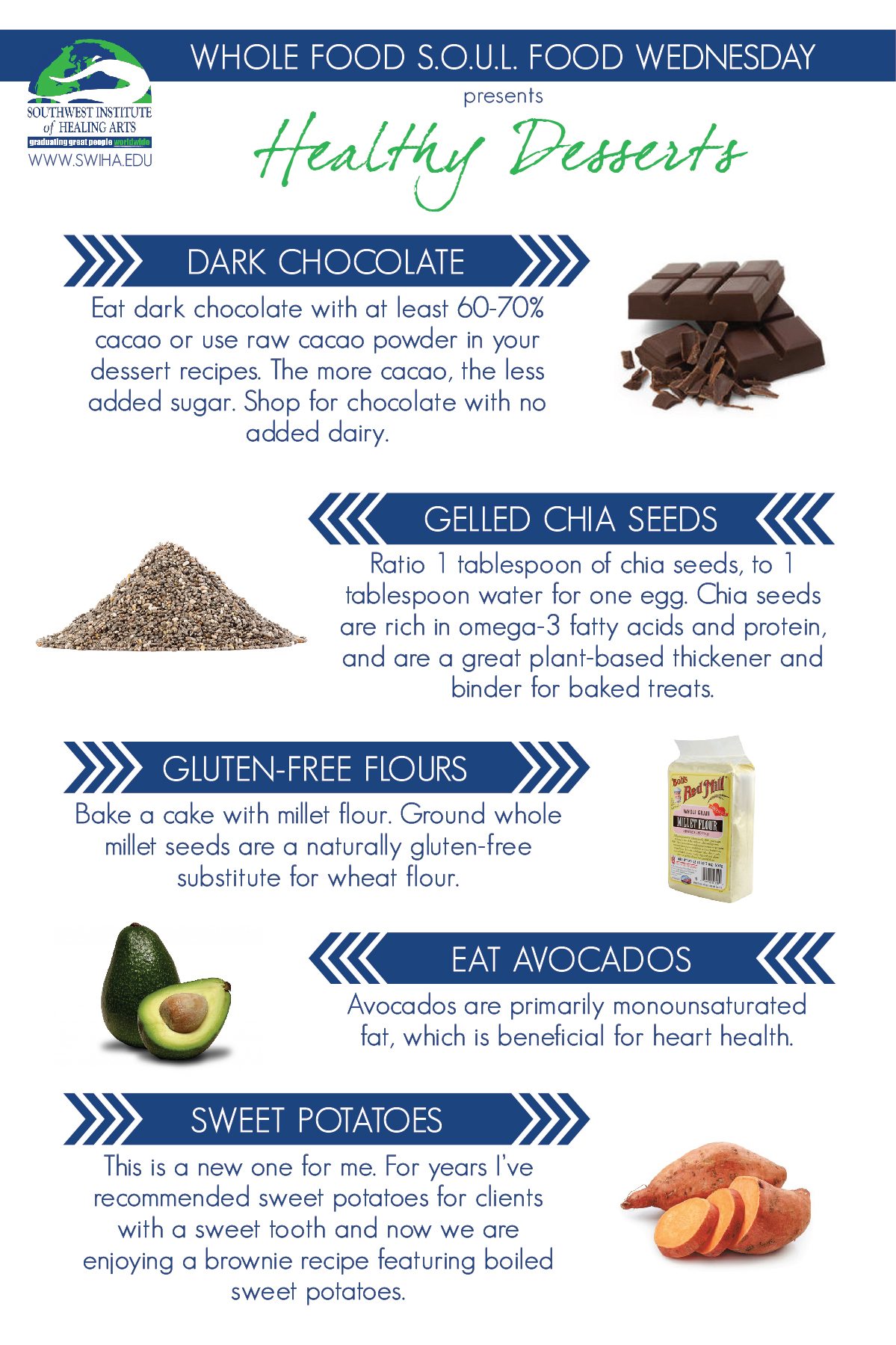 Plus tasty recipes: Experience Nutrition™ Vegan Chocolate Avocado Pudding & Chocolate Sweet Potato Brownie
What do Sweet Potatoes, Bird Seed, Grass Seed, Dark Chocolate & Avocados have in Common? Healthy Dessert Night at Whole Foods Cooking Class!!!
Within the Whole Foods Cooking Class at the Southwest Institute of Healing Arts we really enjoyed "Healthy Dessert Night" creating delicious whole foods gluten-free and dairy-free desserts with special unique ingredients. The students passionately and creatively cooked desserts including Vegan Chocolate Avocado Pudding, Millet Cake, Chocolate Sweet Potato Brownies, Agar Agar Gelatin, Vegan Chocolate Cream Pie and a Spicy Apple Crisp.
---
Top 5 Ways to Create Tasty Healthy Desserts with Unique Ingredients
Read More