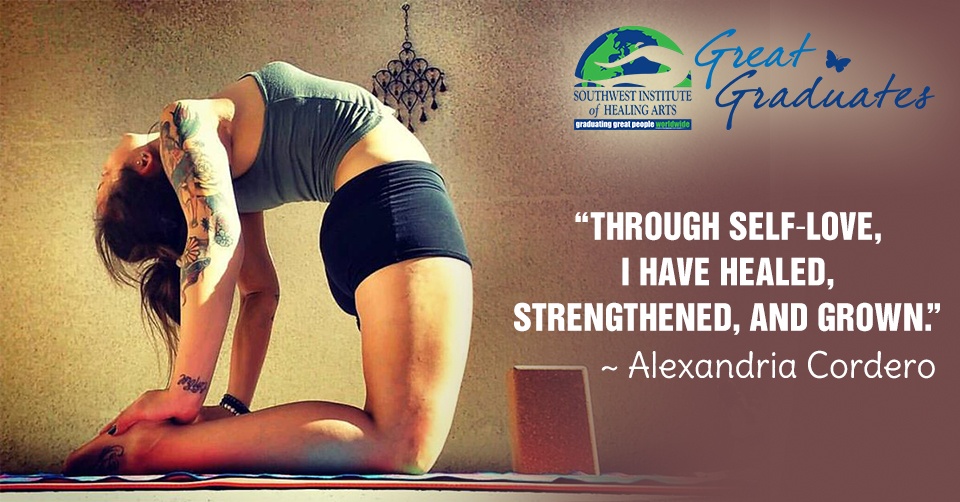 It has been said that, "All that wander are not lost," and that certainly applies to Alexandria Cordero, a graduate of SWIHA's 200-hour Yoga Teacher Training program.
Alexandria had begun to feel stifled in Chicago and was seeking a fresh start, so she packed up her life and moved to Arizona with the intention of attending veterinarian school. Yet, after arriving and truly thinking over the prospects of paying over $200,000 for that schooling, she decided to take a year off and explore the new state which she had chosen to call home. Thinking of that time, she jokes, "My yoga practice was taking off with all of the free hot yoga on my patio every morning!"
After being encouraged to do so by a friend, Alexandria found herself attending an open house at SWIHA. "I knew that this was where I was supposed to be," she says. "I decided to start with the 200-hour Yoga Teacher Training fast-track to see how I liked teaching yoga... I LOVED IT!" In the program, she went through deep personal transformation and found connections to yoga and the community of SWIHA unlike any she had ever experienced before.
Read More